NAT Health
Care Academy
At NAT Health Care Academy, we are enthusiastic about the opportunity to train
and develop individuals to be productive CNAs, Phlebotomists, and Home Care Aides. Our wish is to
encourage individual worth and value, and bring about high ethical standards. 
Our Courses
We offer a wide variety of Health Care Programs. Explore our course offerings below. Register for one or more of our programs that best suits your needs. Sign up to our secure dashboard under Programs, then register for the class you are interested in.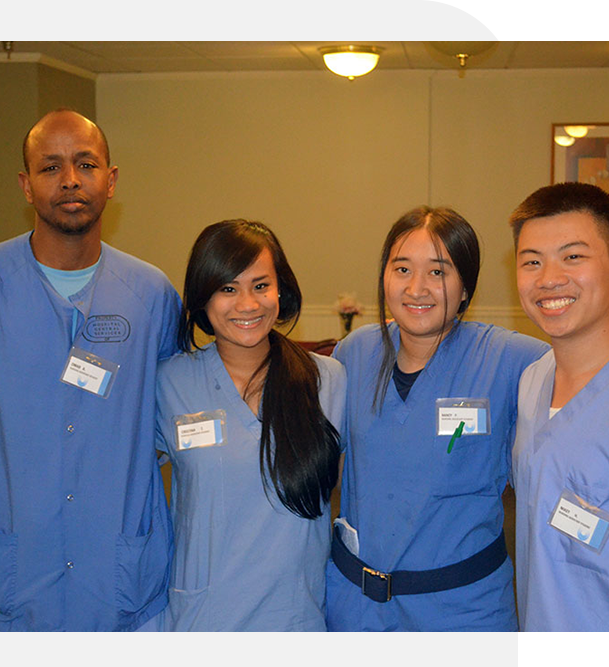 About Us
NAT Health Care Academy, established in 2004 to provide a short term Certified Nurse Assistant training program and licensed in Washington. We teach individuals the skills and knowledge needed to gain the best quality care in health care industry. Our mission is to provide educational opportunities that emphasize skills and knowledge that will allow the students to learn about patient care. We recognize that training is vital in developing skills needed for a productive society.
Read More